THE D'OYLY CARTE OPERA COMPANY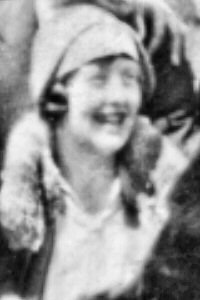 Doris Hemingway
Doris Hemingway (1923-29)
[Born Buxton, Derbyshire 19 Dec 1900, died Southampton 11 Apr 1983]
Mezzo-soprano Edith Doris Hemingway joined the D'Oyly Carte Repertory Opera Company chorus in December 1923 following studies at the Royal Academy of Music. She served with the D'Oyly Carte as chorister, and sometime rehearsal pianist, for the next five-and-a-half years and in the latter capacity formed a close bond with the Company's musical director Harry Norris. She left the Company in June 1929 and married Norris in September of that year.
Although she never took a named part with the Company on stage, Miss Hemingway may be heard on the D'Oyly Carte's 1927 HMV electrical recordings of The Mikado and The Gondoliers as Pitti-Sing (shared with Aileen Davies) and Giulia, respectively.
The Norrises migrated to Montreal, Canada, in 1930. There Doris taught singing and directed a number of amateur Gilbert & Sullivan productions. In 1939 she and her husband were instrumental in the founding of the Montreal West Operatic Society, Doris serving as its first stage director. The Norrises returned to England in retirement in the 1960s.
---
H Index | "Who Was Who" Homepage
---