THE D'OYLY CARTE OPERA COMPANY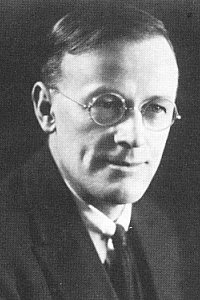 Harry Norris
Harry Norris (a.m.d., 1919-20; m.d., 1920-29)
[Born Invercargill, New Zealand 23 Nov 1887, died Lymington, Hampshire 22 Jun 1979]
Harry Norris was a graduate of the Royal Academy of Music when he accepted an offer to serve as coach and principal violin with the D'Oyly Carte Opera Company in 1913. After completing his war service in 1919 Norris was present for the startup of the D'Oyly Carte "New" Opera Company, which gave its first performance on September 1 of that year. By September 29, 1919, he had transferred to the main Repertory Company for the start of the London Season at the Princes Theatre as assistant musical director. He became musical director in February 1920 and served in that capacity until May 1929.
Norris took the Company on a lengthy tour of Canada (January-May 1927) and must have been taken with the country, for he emigrated to Montreal when he left the D'Oyly Carte organization in 1929. While he served the Carte organization for nearly ten years as its musical director, he never had the privilege of conducting a London Season. Each time the Company appeared at the Princes Theatre (October 1921-April 1922, February-July 1924, and September-December 1926), a guest conductor, either Geoffrey Toye or Malcolm Sargent, was engaged.
Norris did, however, get to conduct several D'Oyly Carte record sets for HMV--the 1925 Princess Ida, 1926 Mikado, 1927 Gondoliers, and 1928 Trial by Jury. They are among the best-loved recordings the Company ever produced.
Norris was married for a time to D'Oyly Carte soprano Elsie Coram. In 1929 he left the Company and married D'Oyly Carte chorister Doris Hemingway. They emigrated to Montreal where his activities included Gilbert & Sullivan opera, teaching, and a professional chair at McGill University. He had fond memories of his D'Oyly Carte days, writing a delightful and informative article of recollections in 1954. It was reprinted in The Savoyard in September 1980.
He retired in the early 1960s and returned to England, living at Barton-on-Sea near Bournemouth. He died in 1979 at age 91 following a long illness.
For further details of his life and careers see "A Gilbert and Sullivan Man" by Peter Downes (Arrowdale Books, Wellington, NZ, 2014).
---
N Index | "Who Was Who" Homepage
---